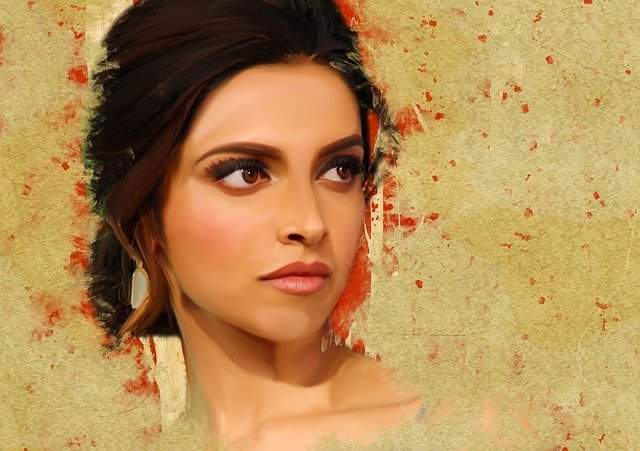 Bollywood is a huge industry and in Bollywood, there is an income disparity between males and females which is not exclusive to the film industry also. Those days were gone when Bollywood actresses were screen charmers. ( Highest Paid Actress in Bollywood )
Nowadays the changing trends of modern Hindi Cinema, Where Bollywood actresses doing good as male actors, The female actresses of Bollywood are good as male ones, But the income is getting lower with each passing year.
So, here is the list of some Highest Paid Actress in Bollywood and their fees.
1. Sonakshi Sinha
Fees: 10 Crores
Sonakshi Sinha is a beautiful actress in Bollywood and she has proven her acting skills in films such as Lootera, whereas she does not have a lot of hits in her bag asked for a lot of crores, But now she charged 10 crores per film.
2. Shraddha Kapoor
Fees: 23 Crores
Shraddha Kapoor is the most beautiful actress and her acting skills are very good. She may not be considered as the top of the league actress of Bollywood, But there is no doubt that she has had a few hits under her belts like Aashiqui 2 and ABCD 2. Now she charged 23 crores per film and she has to deliver the few more hits in the coming years to come at the top 3 places in the list of Highest Paid Actress in Bollywood.
3. Vidya Balan
Fees: 15 Crores
The Bollywood was singing on the tunes of the hot lady named 'Vidya Balan' who delivered some back to back hits to the Bollywood industry such as "The Dirty Picture" and "Kahaani"
But not every time is the same time which brought her career down, and the fact can't be denied that her marriage for the film producer will put her in a safe zone, But that's not mean that every producer will pay her that she wants, and now she charged 15 crores per film.
4. Sonam Kapoor
Fees: 17 Crores
Sonam Kapoor gives many hits to the Bollywood such as "Ek Ladki Ko Dekha Toh Aisa Laga", "Neerja" etc. She is an all-time favorite actress of Bollywood producers and Fashion Designers. She has given the most beautiful performances to the Bollywood and now she earned her place of receiving 17 crores per film.
5. Katrina Kaif
Fees: 18 Crores
Katrina Kaif is the gorgeous and highest-paid non-Indian Bollywood actress. Her upcoming movie is "Sooryavanshi" starring "Akshay Kumar" and her fees are 18 crores per film.
6. Kareena Kapoor Khan
Fees: 20 Crores
Kareena Kapoor Khan having her presence felt in Bollywood nearly by two decades. Now she has been married to Saif Ali Khan who belongs to the Pataudi family and she has a cute baby Taimur Ali Khan, and she charges 20 crores per film, Her upcoming movie is Laal Singh Chaddha with Aamir Khan.
7. Anushka Sharma
Fees: 14 Crores
Anushka Sharma is glamorous and one of the finest actresses in Bollywood. She is married to "Virat Kohli" who is a famous cricketer and captain of the Indian Cricket Team. Now she charged 14 Crores per film. She also did commercial films like Sultan, PK, and Rab Ne Bana Di Jodi, and she is one of the most intelligent ladies in the industry strikes the perfect balance between class and mass.
8. Kangana Ranaut
Fees: 13 Crore
Kangana Ranaut is one of the indisputable queens of the Bollywood industry. She has been out in making a great name for herself in every movie and later she was turned out to be one of the best actresses we currently have. She has done many hits such as 'Gangster' and 'Life in Metro'.
All she started with 'Queen' and after that, she has done films after films that helped her to create a niche for herself in the Bollywood industry. She charged 13 crores per movie.
9. Deepika Padukone
Fees: 15 Crores
Deepika Padukone is the actress who recently proved that there is no competition of her in the Bollywood industry whether it comes to Beauty, Talent, Hardwork, or Script Sense.
With the recent movie 'Padmavat' which she carried on her shoulder herself, and now she becomes one of the most demanded actresses in the Bollywood, whereas she charged 15 crores per film and maybe the rates of her fees go higher with a few more successful films.
10. Parineeti Chopra
Fees: 12 Crores
She is the actress who won the National Award and one of the most demanded and busiest actresses in Bollywood nowadays. She charges 12 crores per film
We have shared the list of Highest Paid Actress in Bollywood and their fees per movie but we think this is not an exact amount because sometimes actors charged a high amount or less according to the script and the budget of the film, it depends on upon the budget.
Share your reviews in the comment section.