Car enthusiasts across the globe like modifying their cars to enhance the performance, visual style, safety, and ergonomics of their vehicles. But always make sure car modifications are done by professionals and according to the laws and regulations of your country. Although some automotive experts do offer custom parts and modifications that give your car substantial performance upgrades but do consider your insurance provider. You will want to stay under their cover while avoiding any reservations they may have about your car's modifications. Think you've considered all of the above factors. Also, some enthusiasts like modifying their cars visually while others consider modifying what's under the hood. It is also worth mentioning here that going for the right car modifications can not only maximize your car's performance but keep your investment secure for years to come. Here we provide you (in no particular order) a list of the 5 most common car modifications automotive experts offer.
Lights
Lights may seem to be a visual modification for your car, but it's actually much more than that. While it does not offer any performance upgrade but can help increase the driving experience drastically. There are separate rules and regulations for fog lights, headlights, and rear lights. Always consider your local laws when modifying the lighting system of your car.
The other popular type of light modification is the under-car neon lights. Thanks to Hollywood movies and pop culture, they have gained popularity for a while now. They are available in different shapes, sizes, and thanks to modern-day technology now come in an array of colors. Likewise, these modifications are also to be done according to a few legalities. The light should not be too bright, distracting fellow motorists. The tubing should also not be visible, ensuring the source of light is placed well under the car.
Engine
True car enthusiasts love engine modifications. Engine modification can be in the form of balancing, reboring, grind and polish, and cryo-treating. Several garages also offer reconditioned engines to enhance the performance of your car at the faction of the cost. Balancing is a mod that ensures that your car's engine reaches its maximum speed safely. Reboring means increasing the engine capacity of your car which increases the RPM of your engine, helping generate more power. Grinding and Polishing the inlet valves of your engine will help your car breathe more air giving your car more mileage and better combustibility. Lastly, cryo-treating as the name suggests helps remove the heat generated by the engine to its optimal in a short time.
Wheels and Brakes
If you'd have to choose one visual upgrade, adding bigger rims or alloy wheels can greatly enhance the looks of your car. The market is full of options when it comes to wheels. No matter which Make and Model you drive you will be able to find wheels that exclusively fit your car. But make sure you do not go for larger wheels as per your car, that might dampen the acceleration of your car slightly.
Braking fast is as important as going fast. It is actually one of the best modifications you can do to your car. Having bigger disk brakes will not only stop your car quickly but will also have a longer lifetime. You may either go for high-performance brake pads or replace the standard disk brakes with grooved & perforated ones.
Exhaust System
Although it may come as an inconvenience to your fellow motorists or bystanders, upgrading your car's exhaust system can boost its performance. Make sure you get an exhaust silencer installed by your automotive expert to reduce the emissions and noise accompanied by big bore exhausts.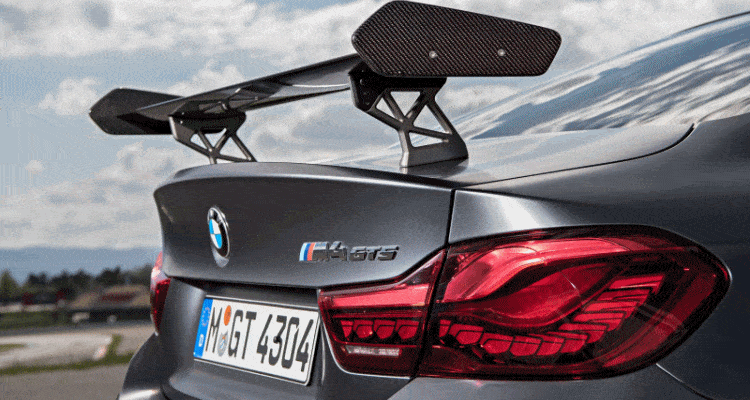 Spoilers
Spoilers can undoubtedly be considered as one of the most popular and eye-catching modifications you can get done on your car. But spoiler has more to offer than just visual appeal. Driving at higher speeds, spoilers keep your car grounded giving an enhanced driving experience.
Always make sure your car modification is done by experts and in line with your country's laws. Technical/Mechanical modifications like engine and brakes should always be done by certified and professional engineers.
However long you remain inside your state's cutoff points for ride tallness changes, a secondary selling suspension framework is absolutely lawful. Besides, the privilege reseller's exchange suspension framework can be an extraordinary method to update your vehicle's exhibition. At the point when done right, your vehicle will deal with much better, and you (or a certified shop) can even tune the suspension to upgrade the vehicle for the manner in which you drive. Regardless of whether you race your vehicle or you simply need your drive to be somewhat more agreeable, a decent suspension framework is apparently worth the speculation.