Barber Shop Decoration: Key Tips and Ideas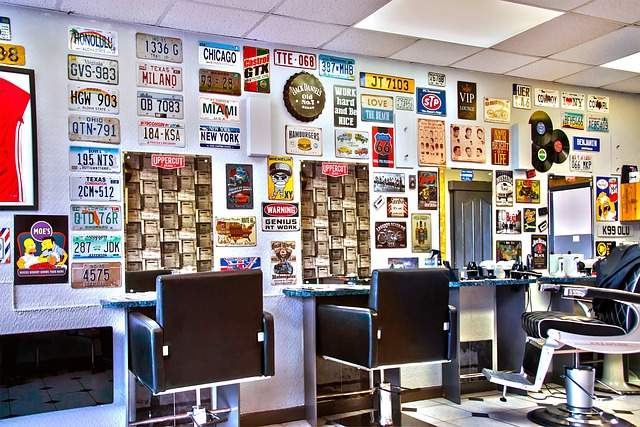 The sensations that your client has during the time they are in your hairdresser will largely depend on whether they want to repeat the experience or not. These sensations are going to be caused mainly by the quality of the work done on your hair and the degree of satisfaction you achieve; However, other factors such as the comfort and design of your establishment will also be decisive.
How to decorate my hair salon
One of the main challenges that you are going to have is to turn the time that your client is in your hairdresser, into a pleasant and sensory experience, for this, the place must emanate comfort, design, and good taste, in each of the furniture and elements that compose it. At Spandan we want to help you with this ambitious goal, offering you key ideas and tips to improve the decoration of your hairdresser.
Choose a style for your hairdresser
The first thing you will have to choose is the aesthetic or style you want, modern, eclectic, industrial, theatrical
1. Modern style:
its influence comes from the Bauhaus school of the 20th century. It is based on simple lines and spaces that stand out for their cleanliness and minimalism; where it is played with geometric lines and the absence of those decorative elements that are not functional. If you choose this style, we advise you to choose simple furniture with solid colors like white, black, or gray.
2. Eclectic style:
it is about the combination of elements from different styles and times. With this, you would achieve an aesthetically very varied environment and the result could be very original. It is an option that provides great versatility but requires good taste when combining the different styles and elements that make it up.
3. Industrial style:
arrived a few years ago, going very strong. It consists of giving your establishment a factory, industrial look; To do this, pipes, metal beams, cables, etc. are visible. The colors most used with this style are gold and metallic, which are combined with decorative elements such as large lamps or frames to match the color of the walls. Although it seems simple to decorate, it is a style where every element and detail counts.
4. Theatrical style:
it will give your hairdresser very fun and carefree air, where you will make your clients feel like real actors. Large curtains are combined with spectacular mirrors with bulbs that simulate a dressing room. It is usually a minimalist style where what is tried to stand out above all else, the image of the client.
Before starting to furnish and decorate the premises, you must be clear about how you want the distribution to be. At Turnkey Interior Services provider we help you throughout the process, we draw the different areas of the hairdresser on paper so that you are clear about their functionality and what the establishment you want is like.
Therefore, if you want to play it safe, we advise you to put yourself in the hands of a professional who will help you with their knowledge and experience.
What furniture to choose for your hairdresser?
Your hairdresser must transmit your essence and your style, and that of your clients; Because it must be in accordance with the services you provide, your prices, the location of the premises, and the profile of your customers. A good choice of furniture will help you find new clients and retain the ones you already have.
Reception for your hairdresser
Reception is the first thing your customers will see; therefore, the first impression is what counts. We advise you that, if your premises are small, the reception furniture is also small, but with great style and taste; If it is larger, you can allow yourself to choose a larger reception area that effectively fills the space.
Waiting room
Inevitably, this room will be used a lot by your clients, so it is important that you make an effort to find the most comfortable and pleasant furniture possible, which will make this waiting part of the attractive and rewarding experience that you plan to offer them in your hairdresser. The choice of pleasant background music will help you in this challenge, according to the style you have chosen and an interesting offer of magazines and technological distractions that make that wait lighter.
Hairdressing chairs
The chairs where your clients are going to sit for the cut must be in accordance with the style of the room, both in shape and structure, as well as in colors; For example, a combination of red chairs with blue walls can be really overwhelming.
Pedicure and manicure furniture
Having a part dedicated to this care will give your hairdresser great prestige and image. To help you in this objective, choose chairs or armchairs and furniture that invite you to relax, to a Zen atmosphere, and to wish to receive the most exclusive and pleasant treatment and treatment.