Business Intelligence Software You Must Use In 2021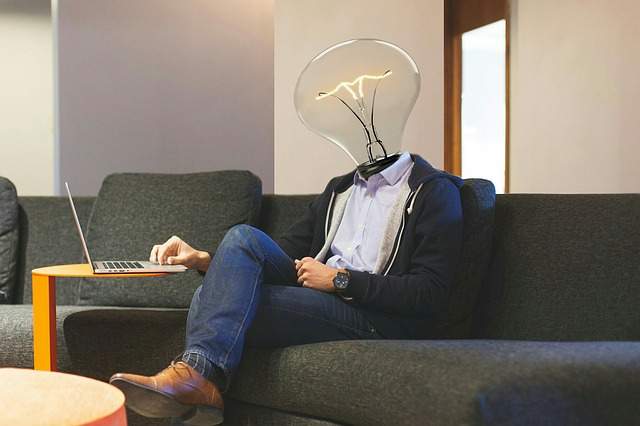 To hit the ground running, it is paramount to get a useful insight into the performance of your business, and therefore, you need business intelligence software. It is a set of tools that retrieve and analyze data to make a useful decision for the progress of a business. To understand your customers in a better way and forecast the revenue growth, you will have to analyze data. It will help you understand the market trends, so you could make a better decision against the pitfalls likely to happen down the line.
Whether you have a small business or large business, you will need business intelligence software. They can generate a report on various data sets like operation expenses and customer service. When you have data visuals to interpret the trend, you can better understand where you are and what you are supposed to do to generate more revenues and whittle down expenses.
Business intelligence software can help establish benchmarks to gauge your productivity, revenues, and overall success against your competitors. Here are some of the best business intelligence software you must use in 2021:
Bold BI
This software features analytics, dashboards, and much more inside your app. Now analyzing data and sharing insight is extremely easy. You will gain powerful insight to achieve a better outcome. This software can work on any server technology, including the Java framework.
It corroborates well with both types of application architecture – single tenant and multi-tenant. The former will work well if you have a shared data model, and the latter is useful if you have an isolated data model. Featured with over 30 widgets, the software can provide you with a better visual experience. You can get data in various formats like bar charts, pie charts, graphs, maps, grids, and the like. Keep paying the flat fees each month and get access to data.
Tableau
This software is available for individuals as well as teams and organizations. You can stay active until you achieve your goal. Prepare, clean, and format your data so you can analyze it better and more comfortably. It is suitable for every type of business, regardless of their size and needs.
Tableau has all features whether you need data as an individual or as an organization. You can embed it directly into your product and web portals. Organizations have different staff, and each staff needs access to other information to make a decision, for instance, a sales team does not need payroll data. Tableau can provide data to each of your teams based on their needs ensuring that the data is safe and secure.  You can use Tableau to make supply chain, finance, human resource, sales, IT, and marketing analytics.
Zoho Analytics
It is self-service business intelligence software to analyze your data to get some useful insights. It can produce an actionable report from an inordinate amount of raw data to track your business metrics to gain insights into your business.
The best part of this software is you can get data from a wide range of sources and combine them to produce a meaningful report for better decision-making. It uses AI-powered tools, so you can get an answer from these questions to make a better analysis. You can share reports with your team members, add comments and strike up a conversation.
Microsoft Power BI
Microsoft power business intelligence is the most popular software to get an insight into your data. It offers an analytics platform for both individuals and organizations. It is equipped with various smart tools like tight excel integration and custom data connectors to help get insight from visual data.
The software will keep your data safe and secure even at the time of exporting it. It is considered the best choice, especially if you are on a tight budget. You will have to pay only $9.99 per user every month. This software also comes in a premium version for enterprises, but note that it is very costly.
SAP Business Intelligence
SAP is a scalable platform, which means it provides a flexible analytics platform, whether you have a few users or tens of thousands of users. This software is better than others because it uses the latest business intelligence technologies to ensure that you get the most accurate and filtered data to make a decision.
The software uses easy-to-use and the latest tools to make you understand trends. It can highlight risks, insights, and opportunities in one place. Since it is on-premise software, it requires a license and allows you to pay for the functionality.
Domo
As you know, your business needs to respond quickly. Domo is the best software. You can modernize your business as you can benefit from all aspects of business intelligence.
Using your data, the software can frame apps for your teams and partners. It is an ideal tool for collecting raw data and presenting it in a useful manner to gain real insight into your business.
Every business needs business intelligence software to get an insight into market trends to make decisions. You should not delay in investing in such software if you want to be ahead of your competitors. In case your business is running out of money, you can fund them with very bad credit loans with no guarantor.