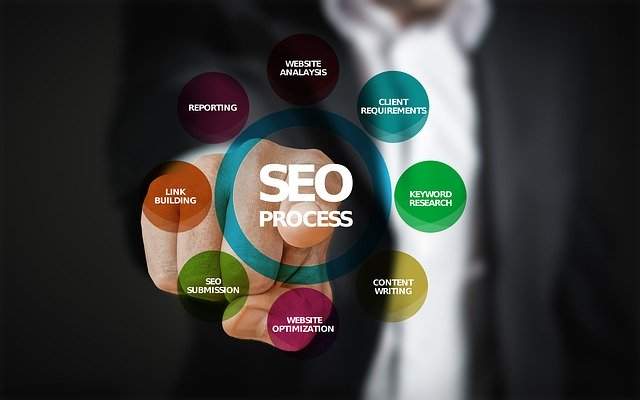 SEO is one of the most important aspects of digital marketing. The higher your site ranks in search results, the better exposure it gets. It is a way to increase the traffic to your website. You might be selling cakes online. You will find hundreds of people like you. A potential buyer must see your site before your competitors. This increases the business of your firm. For this purpose, you engage yourself with SEO experts and digital marketers.
Every businessperson is adapting to online trade. Most of them employ digital marketers. However, different digital marketers use different strategies and techniques. It can happen that your competitor gets better results from his marketer than the one in your team. What can your digital marketer do to get your business back on track? The idea is very simple. Look at what worked for the competitors and work from where you lacked. Read ahead to find out how to do SEO competition research for better results.
Steps Involved in SEO Competition Research
To add in simple words, you should follow these steps for a thorough SEO competition research:

1.) Pick a consistent contender that ranks at the top consistently. The ones at the top have their nailed SEO to perfection.

2.) Understand where you are lacking on your website. Then look for a possible solution on the website of your top-ranked competitor.

3.) Use the necessary tools to get the information that you are looking for on the site of the competitor.

4.) After comparison, you will know where you need to work on your mistakes. Amend the changes and get your website back on track.
Types of SEO Competitors
You might have a feeling that your competition in the digital market is with your SEO competitors. However, this is not quite true. SEO competitors enjoy more traffic using similar keywords as yours. Therefore, you need to make a list of your keywords and make a search with them. The ones that appear on top are your SEO competitors. create all the possible keywords that are there on your website. There are two kinds of SEO competitors:
1. Topic Competitors
Topic competitors relate to specific keywords. You have specific keywords for specific pages of your site. The pages that are at the top for these keywords become your topic competitors. You should research well about the keywords, topics and subheadings of these pages. Any content you create should be as per the research. Research more of those pages that appear as snippets. Aim for zero position if there is a possibility. TF-IDF is a page that helps you with understanding topic competitors.
2. Domain Competitors
Domain competitors relate to the general keywords that form your semantic core. If your site is about cakes, then your competitors' site might also be about cakes. Domain competitors aim for the same niche that you are trying to capture with your business. For domain competitors, you should look at the keywords and the overall website for good research. You check all your competitors with this and you can start analyzing.
Analyzing your Competitors' SEO
You need to go through the following roadmap for analyzing your competitors' SEO:

1. Competitors' SEO Health
The first step of analysis is all about getting a wide view of competitors' SEO strength. You don't get into the details immediately. Instead, try to get an overall idea of the SEO success of competitors. This saves time when you go into details. With this, you get a broad idea of where you lag. You can check your SEO health through tools like Rank Tracker or Moz. Now you know the broad parameters that you lack. You can focus specifically on these parameters.

2. Competitors' Keywords

The next step is to understand the keywords used by competitors. This is where keyword gaps come into place. Keyword gaps are the keywords that the competitors have covered. However, you have missed them. With this, you can create content targeting through these keyword gaps, and you are filling in the keyword gaps. It can also assist you in modifying your content that ranks lower due to keyword gaps.

3. Understanding Competitors' Backlinks

Backlinks are important aspects of SEO and its analysis has two broad parts:

• Know Competitors' Backlinks
Backlinks play a very important role in the ranking of a site. Quality backlinks can boost the ranking of your site. However, you need a tool for doing this. Tools like SEO Spyglass particularly helpful in getting to know the backlink of competitors. The sites that have a relation with your competitors will most likely help you as well. Learn about the backlink of competitors and use them in your favor.

• Watch out on Competitors' Backlink History
Check out when the competitors get their backlink history. You can check the topic, which has the backlink. You can simply update your site with the same topic and try to link yourself with the same link.
Conclusion
You can use different techniques as a hit and trial method. However, SEO competition is very effective research. It can take some time but will prove fruitful in the near future. It is better than using hit and trial and waste time for unnecessary methods and SEO techniques.