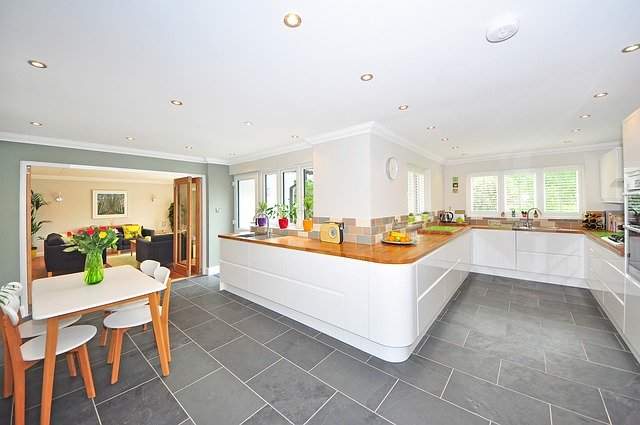 The right kitchen gadgets can help you save your time and money in your kitchen. Some of us might be cooking lovers but we all know working in a kitchen needs little patience. In this article, we are telling you about kitchen gadgets that will let you save your precious time and money and also help you fall in love with cooking, again. These must-have kitchen gadgets will make your life better for sure. There is an increase in the trend of trying different cuisines by people these days. And there is a need for kitchen gadgets that will help you try different cuisines in the comfort of your home. Here are some of the must-have kitchen gadgets that you should own in your kitchen:
Oven toaster grill:
If you are a big fan of baking, grilling, and toasting then you must own an OTG. You can bake your favorite cakes, cookies, pizza, tarts; toast bread, and grill meat in an OTG oven very easily. It can save you lots of money and you can control what you want in your delicacies. It is a smaller version of a traditional oven. An OTG works with the heat radiated by coils that will be circulated all over by fan present in it. OTG oven will let you explore the world of baking. 
Food processor:
This is another important gadget for any kitchen. A food processor that comes with switchable blades is a better option. The food processor will let you do so many things. You can shred cottage cheese, chop vegetables, make mayonnaise, prepare dip and smoothies, whip cream with the help of this food processor. A food processor will add life to your kitchen and you can make so many things very easily within very less time using this amazing kitchen gadget.
Onion or vegetable chopper:
This is the best kitchen gadget I ever had. This saves me from the tears that come while chopping the onions. Now I can chop a lot of onions in minutes by using this friendly chopper and saves me from the tears rolling down my cheeks. You can also cut other vegetables like tomatoes, cabbage, etc using this vegetable chopper.
Sandwich makers:
If you and your family love sandwiches then this gadget is perfect for you. Sandwich makers let you prepare different types of delicious sandwiches at your home. You can prepare grill sandwiches or triangle sandwiches at the ease of your home using Sandwich makers. Panini sandwich makers are in great demand these days. You can check the best sandwich maker with a detailed review.
Juicer:
Juicer is a must-have gadget for every kitchen. You can extract juices of various fruits and vegetables using a juicer and get the most health benefits from fruits and vegetables. We all know that freshly extracted juice is much healthier than packaged juices. Packaged fruits contain preservatives and the ones with no preservatives are made with oxygen removed from it. So there is nothing better than freshly extracted juice as it tastes far better than packaged juice. There are two types of juicers available in the market: a slow juicer and a fast juicer. Slow juicers are the best ones as they help in maintaining the natural nutrients in the juices. Investing in a juicer will surely help you in making your health better.
Rubber spatulas:
rubber spatulas in different sizes could save you a lot of time and effort. Rubber spatulas are a better option to spread butter or other sauces on bread when making sandwiches. Rubber spatulas are so helpful when pouring the mixing batter from one container to a baking tray. You will know its worth when you will start using this amazing gadget.
5 blade herb scissor:
We all know how procuring herb is a difficult task. But this 5v blade herb scissor will convert that difficult task into an easy one. Herb scissor is a small gadget that would make your life easier. This scissor comes with 5 blades which make cutting the herbs an easy task. You can also cut some types of vegetables also using this herb scissor. You can cut coriander, mint leaves, leaves, beans using this amazing gadget.