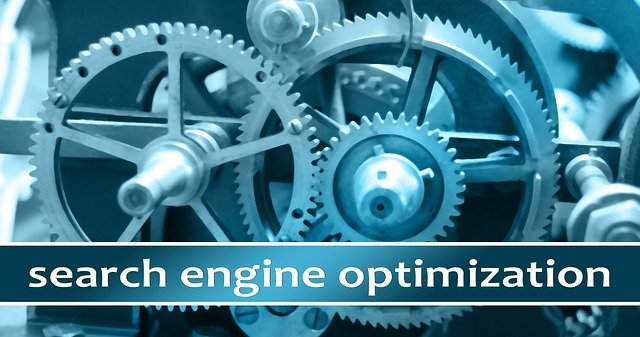 The pandemic has shown to the world that without an online presence it is hard to continuously run a business. During the COVID-19 pandemic throughout 2020, all the offline businesses were shut down and businesses with an online presence were operating only. So all the businesses need to come online this year. This requirement makes it important to pay attention to the local SEO and its upcoming trends. How the world will treat local SEO in 2021 and beyond? As a local business owner, you must have to know about it. So here are the top five predictions for local SEO in 2021 and beyond.
#1. Google My Business Is The Main Tool
The first prediction is that Google My Business (GMB) will become the main tool for local businesses and marketers. If you are not still using this tool to promote your online business locally, then you are missing a big opportunity. If you haven't yet listed your business there, they must go and do it but must keep the following factors in mind.
Transparency
Try to provide all the information transparently on Google My Business (GMB). Add your location, contact info, opening hours, pricing, and more. The more information, you will provide, the more trust you will gain.
Enriched Snippets
Make your Google My Business snippet as much as enriched you can make. Add target keywords so it can easily reach new customers.
#2. User-Generated Content (UGC)
Other than Google My Business listing the most effective parameter for local SEO in 2021 will be user-generated content (UGC). There are different types of UGCs (user-generated content). Your online business must utilize them for promotion.
Customer Reviews
People buy local goods or services after having a look at reviews from previous customers. So this UGC is in demand most of the time and it makes a huge impact on new customers. Try to get more customer reviews optimized with local SEO keywords.
Ratings
Customer ratings for your business on various platforms like website, social media, etc. is also important.
#3. Location Targeted Keywords
We are talking about local SEO and not mentioning location targeted keywords is not worth it. Location targeted or local keywords are going to be the major role player in any local SEO campaign. Following are some of the major types of keywords that you need to get organic traffic and customers for your local online business.
Near Me Keywords
You may have searched this term many times. It can be anything like "atm near me", "cyber cafe near me". These keywords have more engagement and conversion than any other keyword. So you must optimize your website for "near me" terms as well.
Specific Locations
Sometimes people search for the location itself along with their keywords. These keywords are like "cybercafe in New York", "best restaurant in London", etc.
#4. Authentic Link Building
Link building is important in any SEO, no matter if it is global or local. But link building is becoming a very important factor for local SEO in 2021. Link building doesn't only mean redirecting traffic from an authentic source to your website. But also it means creating useful links personally with other local bands, promoters, influencers, etc. So you must try to earn backlinks from high-quality sources. 1 quality backlinks are far better than 50 low-quality links.
Local Brand Advocates
Getting stuff published about your local business by the local brand advocates is an important thing. You can build relationships with local journalists, bloggers, influencers to promote your business via them.
#5. More Local Voice Searches
Voice searches are transforming the whole SEO industry and how it can leave local SEO untouched. Local SEO services are also going to be transformed by voice searches. So your local SEO campaign must have to include some effective strategies for targeting voice searches.
Summary
Using Google My Business (GMB), targeting local keywords, and getting useful user-generated & location-based content for your business will show you effective results. Along with this having an SEO strategy for local voice searches will add more benefits. These four factors will become more useful if you are targeting your audience via local influencers, brand advocates, etc. All these five local SEO strategies will make any business grow locally online in 2021. Additionally, you can take assistance from local SEO experts or Companies.