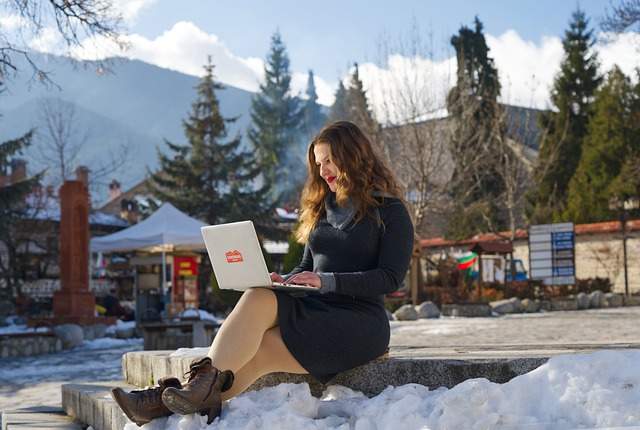 Remote Working is the new normal, isn't it? People are now tired of driving and traveling to the office. Job seekers are relying on the flexibility of remote work to avoid inconvenience. Everyone is preferring working from home because it is empowering the human resource. In fact, recent research shows, one in four employees has quit a job because of the long commute.
Remote job is the one which is done away from the office at any remote location, either from your home or from any restaurant while having a coffee. The COVID-19 and its aftereffects will surely make the office life different from ever before.
Another study report shows, remote employees work 1.4 more days per month than their office-based counterparts. It results in more than three additional weeks of work per year. A loud thanks to the development in technology which has made remote working easy making the employees more productive. Have you ever wondered why? Let me tell you how remote working has made a vast change in our lives and how it is making employees more productive.
1. Flexible Schedule:
Remote working provides you an easy schedule and you can take breaks whenever you want. It doesn't matter when to have lunch because you are at your home now. There is no need to rush for any call and meeting and you can comfortably enjoy the morning coffee with your family. It is also easy to manage the calls and meetings over ZOOM and GOOGLE MEET at any time when everyone is easily available.
2. Comfortable Environment:
While being at work from home mode, you can set up your own customized environment. Whether you want it to be a little noisy or completely calm and silent. You can also set up your workflow with your environment choice. Wear your cozy clothes and work in your feasible manner either from a table or your bed. So it sounds as "from bed to bed" which is really not bad. Being at home makes you happy and productive at work. This is completely up to you, that how you want to set your surroundings while working.
3. HomeLife Balance:
One of the biggest advantages is of being with loved ones and you can have some ME time as well. Spend some time with your children and pets. Create amazing family time and atmosphere at your house. The happy family life is surely balanced while being at home. You can also make a to-do-list for your daily tasks and here you go with your management skills.
4. Zero Commuting and Distractions:
Good news, remote workers can save up to $4,523.04 each year. Online professional essay writers in the UK also support, work from home means zero commutes and you can save your time and money which is spent in traveling. So say goodbye to the bulk of traffic and noisy horns. There exist no distractions of your office colleagues who discuss the politics and the sirens wailing outside the window. The zero distractions result in better performance at home while keeping your complete focus to the work only.
5. Money Savings:
Money-saving is ultimately the biggest advantage of being at work from home mode. You can save the money which is spent over lunch, transport, any random outing with colleagues or any birthday treats or you can save money on taking help in essays at 7$. So, at the end of the month, you can have a good amount of money which is being saved and you can treat yourself in an amazing way.
6. Less Work Pressure:
When you are at remote work, it is quite easy to manage between your home chores and office work. There exist less pressure of working exactly 9 – 5, and you can have the breaks and still meet the deadlines. The lesser pressure results in more productivity which are quite amazing, isn't it? While working at home, it creates a situation that is quite manageable via multitasking.
7. Lower Rate of Sickness Spreading:
When office colleagues share the same cabin, sickness spread more quickly without even realizing it. In the spread of pandemic COVID-19, it is more dangerous. A major number of companies went into the mode of remote work and now proceeding the same way. This helps to prevent the spread of any disease which can transmit from person to person.
The remote working is being widely accepted and implemented by many companies and they are giving a quick response towards it. The employ engagement always creates productivity and staying at home helps to settle down with the schedule. You can have your ME time as well while being at home and this will create a major difference in the behaviors too. The level of self-reliance, determination, self-control, and grit that it takes to work from home is good for the growth of any business professional.