Solid hardwood flooring is made with wooden planks that are milled from a single piece of timber. Originally, solid hardwood floors were used for structural purposes. They were installed perpendicularly to wooden support beams, known as bearers or joists.
Though with the introduction of the usage of concrete as a subfloor, engineered wood flooring gained popularity, solid wood flooring is still the first choice for the loyalists, who can afford and maintain. Hardwood flooring has a tougher top layer which can be sanded and finished more times than an engineered wood flooring.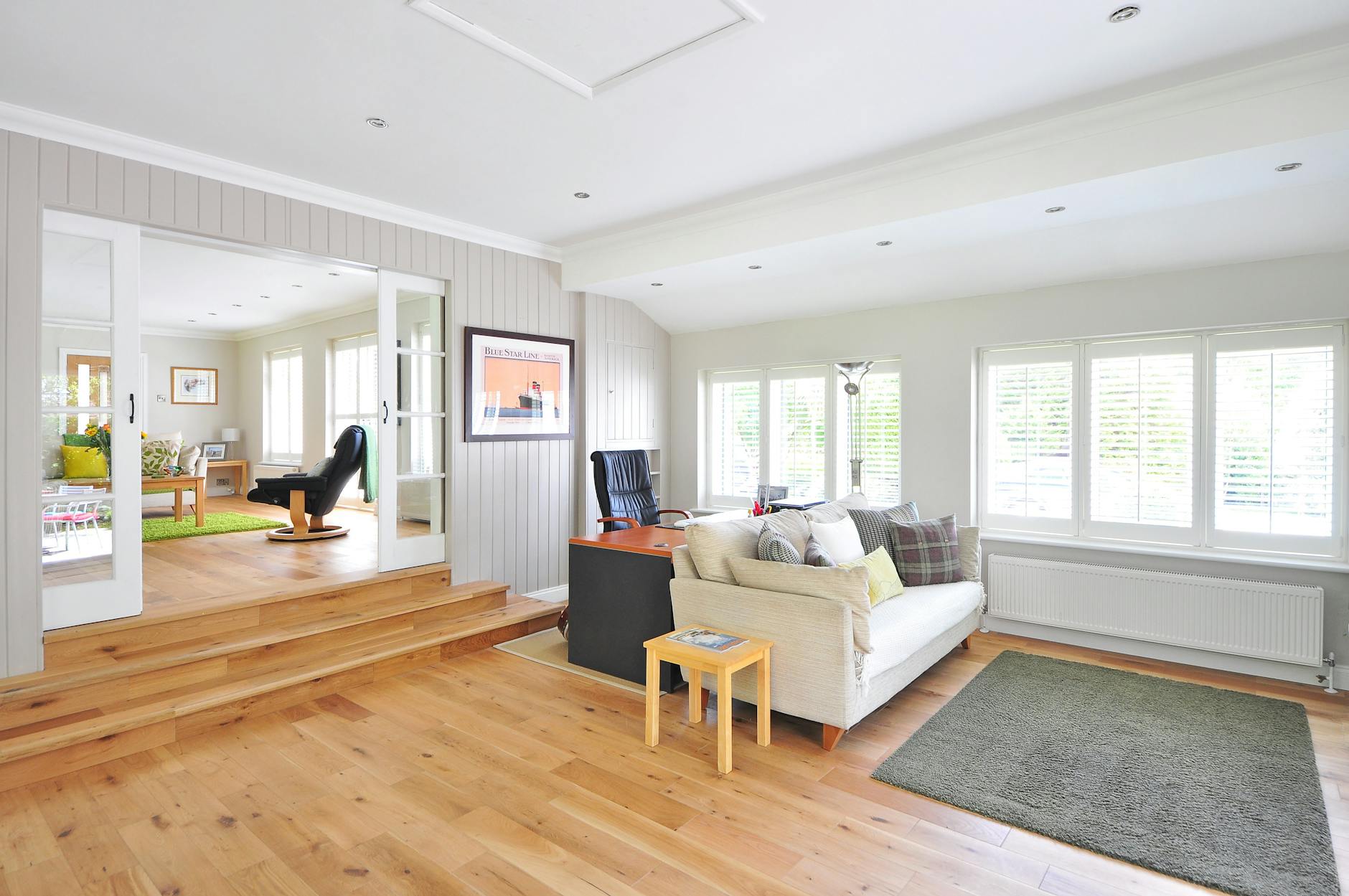 Many times we have talked about why the engineered wood flooring or laminate flooring is a favorable option. Today, let's check out in this article how solid wood flooring is beneficial.
Benefits of a solid hardwood flooring
Enhance how your home looks
Real wood flooring not only makes your floors look elegant but also warms up your house. Many house owners also believe in the fact that solid wood flooring makes the space of a house look bigger. How inviting it would make your house depends a lot on the rest of your interior decoration, but it definitely creates a great first impression.
Solid wood flooring requires low maintenance and is easy to clean
Real hardwood floors are very easy to keep clean. They can be swept, vacuumed or steam cleaned easily to remove any dust particles or dirt that have been accumulated in the nooks and corners of the wood planks. Even if you don't clean the floor very often, you would be sure that your floor isn't harboring any environmental hazards like pet dander or dust mites. 

What is more interesting is that wood floors are low maintenance compared to carpets. If you spill something on the floor, all you need to do is wipe that area.
Solid wood flooring is strong and durable
One of the main reasons that homeowners opt for wood flooring is that they are super durable. They can obviously get dented or scratched but it is not very easy to happen. If taken proper care of, solid wood flooring can last for years.
Adds value to your home
Wood floors, especially solid oak flooring, are known in the industry to add value to your home. When it is time for you to sell your house, buyers will no doubt pay more for a house with wood flooring than one with carpet. Many owners also do not want carpets, especially the ones that have been previously used by others, because many times, used carpets provoke allergic reactions.
Houses with solid wood floors provide better air quality
Hardwood floors, unlike carpets, do not trap dirt, pollens, or other allergens, which on the whole improves the indoor air quality. Doctors often suggest chronic allergy patients switch to hardwood flooring in their homes. Wood floors do not have grout lines and embossing and thus, do not allow allergens or dust particles to accumulate. 
Solid wood flooring never clashes with your décor
Wood flooring is versatile and adapts to almost every theme of interior design. No matter how many times you change the décor of your house, the hardwood floor never goes out of fashion, rather it will never clash with each other. And not only that, you get a wide variety of patterns, shades, textures available in solid wood flooring.
Lasts long and is cost-effective
Solid wood flooring is easy to maintain, is durable, and provides better air quality, as mentioned earlier. But they ought to be expensive, isn't that what you are thinking? It is true that it is comparatively costlier than other flooring options but you also should keep its benefits into consideration. They last for decades, which will end up saving your money in the long run.
The color of hardwood floors doesn't fade easily
Most carpets lose their natural luster with time. The color fades out with time and the stains are impossible to remove. You won't face these similar problems with hardwood flooring. The steady nature of hardwood last makes it so very long-lasting.
Solid wood flooring can be refinished
Unlike carpets or other wood floorings, solid wood flooring can easily be refinished, rather than completely replaced.
Refinishing cuts down the cost as it would take to buy and install a new flooring which is a great plus-point for wood flooring. It also keeps the option open to drastically change your house without spending a Lumpsum.
Help in improving the acoustics in your home
Hardwood floors can improve the acoustics in a room. They help in reduce vibrations or hollow sounds, which is why we can see hardwood in nearly every music or dance video.