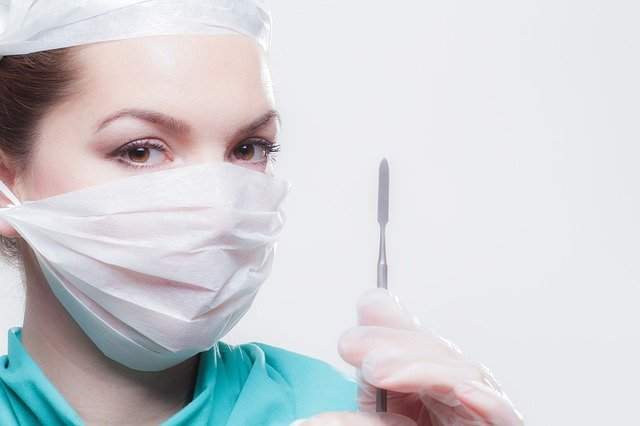 Starting up a private practice may seem like a huge task, but with the right information on steps to set up a private practice, your practice will be up and running in no time.
As you read on, you would find practical steps to set up a private practice and rules to follow to minimize your risk of having conflicts between your NHS and private practice commitments. Before you set up your practice, it is important to understand why patients prefer private practices to cater to their healthcare needs.
Why do patients prefer private healthcare?
Most patients prefer private GP practices for their healthcare needs due to several reasons. Amongst these reasons is the high level of personalised care patients receive at private practices. At a private practice, patients enjoy these benefits.
Freedom to choose a preferred consultant and would likely see the same consultant at every visit
Readily available treatment, so they don't need to be on a long waiting list
Advanced facilities, including a private room
More patients are turning to private GPs for healthcare because, at a private practice, patients have direct access to a medical professional and usually have a contractual arrangement with the GP or medical team.
In private practices, patients have to pay for their treatment or have private medical insurance. The doctor has a direct contract with the patient, so the patient must meet the doctor's fees and terms.
Who can have private medical practice?
A registered doctor with the General Medical Council (GMC) under the 1983 Medical Act can have a private medical practice, but, any doctor with limited or provisional registration cannot practice without supervision.
As long as you are a registered doctor with the GMC, you can start a private practice without seeking permission from the council. However, you must adhere to the GMC guidance regarding
Referrals
The British Medical Association (BMA) advises specialists to inform the public that they do not see patients without a GP or other medical practitioners' referral.
If patients require specialist medical care, they have to get a referral from a doctor, usually a GP. The GP needs to have the patient's complete health record. Before a patient visits a specialist, the patients should have discussed their health needs with a GP.
Specialists who accept patients without a referral need to inform the patient's GP before administering treatment, except the patient objects. If a specialist does not inform the GP about a patient's condition, he/she will handle and make provisions for the patient's after and ongoing care until another doctor accepts to care for the patient.
Job titles
Specific rules do not apply to job titles. However, the GMC guidelines state that doctors should not mislead patients.
A medical director is a common title in private practices. A doctor can decide to take a job title, but the doctor should be credible and recognised for business purposes. However, in the NHS, the job title – medical director, is for a defined role.
Business considerations
To set up your private practice, you need to consider certain factors. They include:
Indemnity
All practices should have an adequate level of indemnity cover from a medical defence body because the NHS's indemnity scheme does not cover private practice. Indemnity cover is available from the following organisations.
Medical and Dental Defence Union of Scotland
Defence Union
Protection safety
Recognition with private medical insurers
Most patients opt for private healthcare because of private health insurance schemes. Several private medical insurers (PMIs) such as Aviva, AXA PPP, BUPA, and WPA only reimburse patients if the insurer recognises the consultant they visited for their health issue. Most private practices apply for specialist recognition to treat patients with private medical insurance.
The requirements for specialist recognition is different for every insurer, but most insurers require the applicant to have held or currently hold a certain NHS consultant appointment. Ensure you contact the insurer to get information on the criteria to get specialist recognition.
Finances
Financial and legal consideration
You have to meet some legal, financial and administrative requirement to set up a private practice. Ensure you get professional advice from lawyers and accountants for the detailed aspects of the business like accounting and tax application.
You may need to consider getting other professionals like marketing agents, business advisers and consultants, IT specialists, and marketing agents
Getting a professional accountant with the right experience in managing the healthcare business is important. Some professional associations that may have the right help you need include:
Chartered Institute of Management Accountants
The Law Society
Association of Chartered Certified Accountants
The Institute of Chartered Accountants of England and Wales
Taxation
Ensure you register your private practice with HMRC stating that you are starting a fee-charging practice within three months to avoid a fine
Bookkeeping
All private practices need a separate business bank account and an easy and well-organised bookkeeping system to track taxation and cash flow. An accountant can help you create a balance sheet, profit and loss account, and calculate tax at the end of the year.
The importance of having your engagement terms
Engagement terms set out financial and organisational arrangements. It states that a doctor has a professional and contractual arrangement with patients and not a third party.
Legal checks
Registration under the data protection act
Doctors in private practices need to register with the Information Commission under the 1998 Data Protection Act. The act covers protecting the patient's personal data regarding their private treatment.
The registration with the Information Commission is a statutory one for any individual or organisation handling and processing personal information electronically, except that the individual or organisation is exempted from the Data Protection Act 1998.
Get the application form, complete it, and pay the statutory annual fee on the commission's website or contact their helpline for more information.
Disclosure and Barring Service
The Disclosure and Barring Service (DBS), established under the Protection of Freedom Act in 2012, performs the function of the Criminal Records Bureau (CRB) and Independent Safeguarding Authority (ISA).
The DBS has changed the definition of regulated activities in the Safeguarding Vulnerable Groups Act 2006. Regulated activities are different from the Health and Social Care Act of 2008, but it involves close work with vulnerable groups like children.
Update by the DBS in 2013 reduced the number of application required for a DBS check. With this update, you need to apply only once for a DBS check. You can re-use your application if a further check of the same type is needed.
Other considerations
Before you enter any contract, be sure you understand the terms of the contract. Doctors in private practices are not regarded as employees, so the employment law does not cover them. Take note of the practising privilege policy, provision of service, and commercial agreements before signing a contract.
Renegotiating and amending contracts terms are possible, but seeking professional advice before signing a contract is important.
Registration with the Care Quality Commission
The CQC is responsible for regulating the independent healthcare sector in England. Service providers carrying out regulated activities must register with the CQC, but some exemptions may apply to private medical practitioners.
Choosing your private practice location
An important factor to consider is your private practice location. Three options are available to consult privately – NHS hospital, rooms in a private clinic and dedicated consulting rooms or at home. You may also decide to purchase an existing practice.
Consulting rooms in private hospitals
Practising in a private hospital has several advantages. Your lease or rent may permit you to use skilled ancillary staff like the nurses and secretaries in the hospital. You also get to use the equipment and furniture in the hospital. Other advantages include easy access to facilities such as radiology equipment.
Ensure you check the average cost for a consultation session in the private hospitals in different locations. If you decide to consult at a private hospital, you need to apply for practising privileges in the hospital.
Consulting rooms in an NHS hospital
You need formal approval from the NHS hospital authorities to use rooms in the hospital, can use the NHS equipment and furniture, but you will pay to use the NHS ancillary staff. It need the NHS management's permission to use NHS facilities, and any help for private consultations has to be outside the NHS working hours.
Dedicated consulting rooms
Most doctors prefer this option, but it is more expensive. Obtaining a freehold on a property requires high capital, and it may be a better option for different practitioners joining resources to establish a company. At this, the practitioners will buy the necessary equipment and share the staff.
In some large cities, you can get a license or lease on a fully equipped consulting room.
Consulting at home eliminates transportation costs and reduce certain bills like lighting and heating. However, this could disrupt your routine at home. Practising at home may be better for some specialities, but it may be suitable for others.
To practise at home, ensure you consult your accountant to determine your tax advantages and check with your solicitor for restrictions on using your property for business.
Purchasing an existing practice
You could buy an existing practice. At this, you purchase the facilities, equipment, goodwill of the existing practice, and the property's freehold or lease. Purchasing an existing practise has its advantages, but consult an accountant to determine the existing practice's goodwill before buying the practice.
The following are some key factors to consider in the valuation of the existing practice.
The history and nature of the practice
The practice's earning capacity
The comparative sales figure
The current economic outlook
Certain restrictions can prevent the sale of a GP's goodwill who also holds a contract with the NHS.
Working from your premises
After you set up your private practice, you need to get the right equipment and stationery. Your storage, documentation and information retrieval system has to have a higher standard than the NHS system.
Ensure you consider getting the following
Visiting cards
Account forms
Good quality headed paper
Folders
Consultation patient notepads
If you are working from an unfurnished facility, consider getting basic office furniture and speciality equipment. After you get settled in a new premise, consider circulating an introduction letter to doctors in the area.
Health and safety at work
You would be responsible for the premise you decide to set up your private practice, accountable for ensuring certain levels of health and safety for your staff. You are also responsible for injuries sustained in your premise from equipment or an inadequate environment.
Consult your local authority on the planning restrictions and information on health and safety regulations.
Consultant fees
Consultants can set their charges for their services but prohibited from discussing their rates with other consultants, except they are in a legally binding partnership or limited company. This prohibition is due to restraints under competition law.
What to keep in mind when charging fees for your services
Your charges should be a fair representation of your services and depend on the skills, effort, experience and resources used.
Ensure you agree on set fees in writing before any treatment to avoid misunderstanding in the future. You may not settle payments amicably in some cases and may have to use a debt collection agency or small claims court to get your payment.
When you treat people with private medical insurance, you must not set the fees based on the provider's level of benefits given to patients. However, there are two exceptions.
What does AXA PPP and BUPA need from doctors?
AXA PPP has certain terms of recognition for approved specialists. These terms state that a specialist must charge the rates outlined by AXA PPP. To register with AXA PPP, you need to be aware of the set fees when treating patients holding AXA PPP insurance. Charging above the set fees will lead to de-recognition.
Consultants seeking BUPA recognition need to sign up to the terms for the company's recognised consultants. The terms have a clause stating that consultants must agree to a certain consultation fee, and other service fees must not exceed the set maximum rate. If a consultant's rate exceeds the maximum rate, the company will de-recognise the consultant.
Appraisal and revalidation
Private consultants and general practices have different work arrangements, so the appraisal process is different.
For example, a doctor can work in private practice and hold practising privileges with other providers or work in private practice and hold no practising privileges, or hold an NHS contract, but work part-time in private practice.
Regardless of the working arrangement, all doctors need to get appraised annually. The appraisal system is central to revalidation. It has to follow a defined structure set by the GMC and must be quality assured. The appraisal must also follow the GMP module principles concerning complaints, incidents, probity, complaints, and health issues.
Selling a private practice
If you intend to sell your private practice, ensure you inform your patients about the arrangement and give them a reasonable notification period. You would need to meet certain financial and legal requirements to sell your practice and liaise with your Care Quality Commission assessor to know the right steps to take.
Conclusion
In setting up a private practice, you need to consider several factors, seek professional help to avoid conflict of interest and failing to meet some requirements. Your private practice should not interfere with your NHS working hours, and you need to consider your private patients' welfare to ensure you have a successful private practice. Following the above guidelines and information will ensure you have your private practice set up in no time.