Top Arcade Games You Must Play In 2020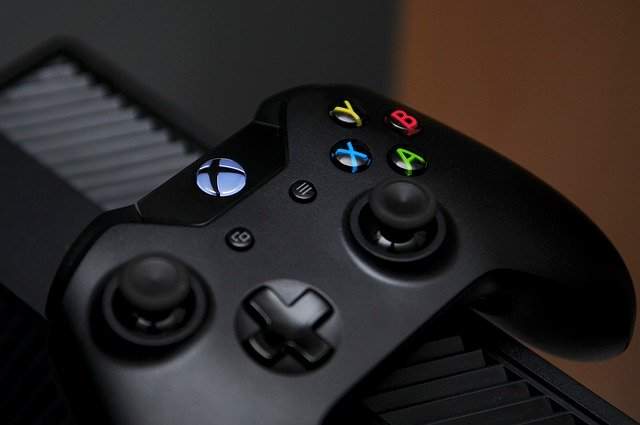 Arcade games are for those who want to spend their time playing intense games. The best arcade games have a consistent storyline and it requires the players to react quickly to what is happening. People love to play arcade games for a longer time in comparison to other games. Some of these games can be played with other real opponents that make the game more competitive, creative, and interesting.
Top Arcade Games in 2020
Our list includes stimulation games, racing games, and action games. They might be quite fun to play for a long time consistently. So let's get started with our list of best arcade games.
Ace Combat 7: Skies
Ace Combat 7: Skies Unknown is not just an arcade game, but a real flight simulator with unique car models. The game has a clear plot, which tells about the construction of a space elevator on a separate continent. All events take place after the fall of the meteorite. There are tensions between the two kingdoms. Oseya tries to control the entire continent with an elevator, which causes military clashes with the Kingdom of Erusei. Players will become pilots.
There are two modes for getting to know the cars: an experienced pilot and a beginner. Each has its own merits. The game is supported by virtual reality. You can also find Mobile Legends Top 7 Best Hero and a lot of information about them.
Crossout
Crossout is a game in which you need to assemble your own cars from scrap materials. It can be bolts and nuts, metal rubbish. Players join one of the proposed teams. They differ in the type of fighting, styles. Some prefer high speeds, while others prefer powerful barrels and special armor. It is not necessary to strictly follow the instructions and rules of the chosen guild.
Gamers can decide for themselves what to assemble from a pile of metal. The main thing is that the idea
works out. For the construction of equipment, you can use any items: doors, boosters, and whatever you can find. The arcade gives complete creative freedom, and there are no prohibitions.
Also read – Best ways to make games run faster in Windows
GRID
GRID is a series of the best arcade games in which cars of different types appear in front of the players. You will have to ride in different countries of the world. The developers of the project have tried to bring the characters and cars closer to reality. Tracks, race cars have prototypes in the real world. Arrivals can be carried out in various modes. There is a single-player campaign, a game for several people. In the first case, you will need to fight for leadership with bots, in the second – with living people. Will you be able to win by becoming the leader of the races?
Tekken 7
Tekken 7 is another part of the series, which tells about the conflict between Mishima, his son, and grandson. The project provides a clear picture of the eternal misunderstanding between fathers and children. Gamers have to complete many different tasks, shoot the enemy, find treasures, create their own character. The possibility of observing the course of battles is provided.
This game is really fun to play. I can even spend several hours playing this game. This game is full of action. You need to practice for a while in order to master the controls.
Nova Drift
Nova Drift is a space shooter-style arcade game where players have to control a ship and surf the universe. The project is divided into sessions. Each of them is a separate test. Each player selects a weapon for his ship, determines a set of possibilities, learns, acquiring different skills.
Gamers will face different difficulties, find themselves in unique situations, each of which requires an immediate solution. In the shooter, you have to fight endless alien ships. Without improvements, it is impossible to win such battles. Therefore, the ship must be regularly updated, improved.
Conclusion
There are numbers of arcade games out there but it was our attempt to list down the top 5 arcade games you can play. These games have a consistent storyline which constantly creates interest among the players. Just putting kick-punch and other controls won't make a game awesome. It is the storyline that keeps on engaging its players with the character of the game. From the graphics, story, and controls perspective, these games seem to be real when we play.