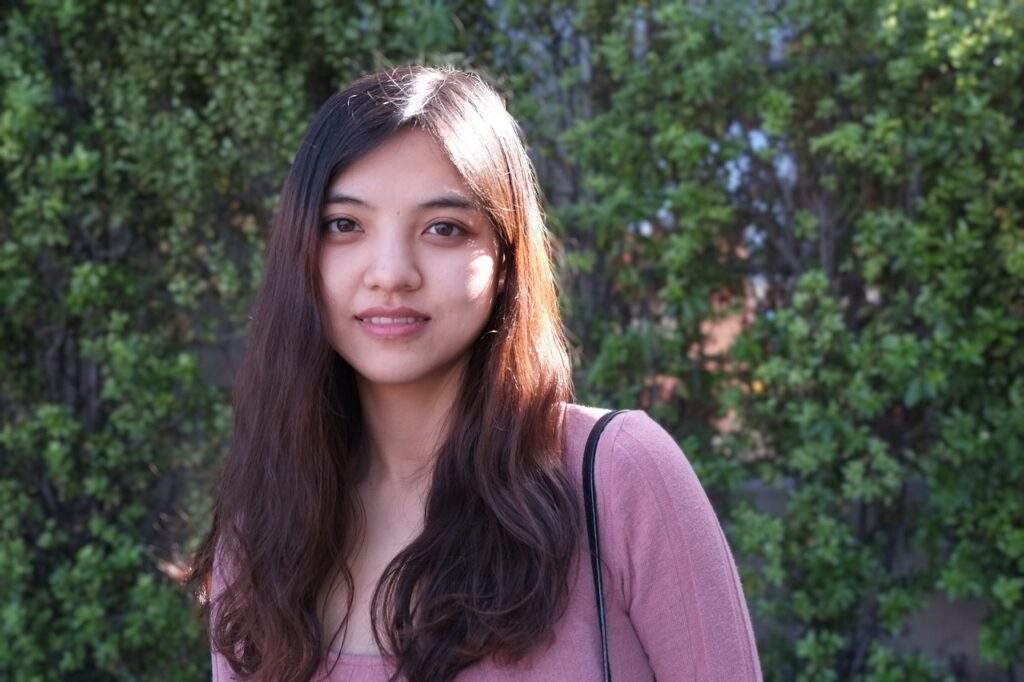 Like most children, Tianyu Wu grew up watching classic Disney films. However, unlike most children, she found herself captivated not only by the story, but the animation behind them. As she grew older, her taste and curiosity developed. Her thirst for knowledge regarding the process became limitless, reading books and practicing animation herself. She dreamed of one day contributing to her own entertainment productions, a dream that is now a reality.
"Inevitably the landscape of my film taste expanded. Studio Ghibli, Pixar, Dreamworks, and other animation studios came into the picture. I was always drawn to the endless possibility animation storytelling presented. Unlike conventional films, the animation was not bound by the camera and actors. Animation seemed to be a world of limitless imagination and creativity," says Tianyu Wu.
Throughout her esteemed career, Wu has become a renowned and recognized name in her industry. Her work on video games like Wonder X, WWE 2K19, and the upcoming Returnal have impressed millions of gamers around the world, and her many contributions to the hit CW series DC's Stargirl has captivated fans everywhere.
One of Wu's first true tastes of international success was with the Soba Productions animated film Sonder. The story follows Finn and Natalie, who for years walked on the same path.
"Sonder is based on the Director Neth Nom's personal experience, and it's a very heartfelt story that I think any of us can relate to as it deals with a breakup and acceptance, the emotions that drag us down, and how we can overcome them. I think much of the film's success came from that relatable quality. The movie strikes an emotional chord with those who watch it. It's important because it shows us that movies can provide more than just entertainment, but also express the feelings and thoughts of those who create them," says Wu.
Working on Sonder was a unique experience for Wu. Being an animator himself, Nom had a very high standard and the scale was very large. Hundreds of people worked on the project, all specializing in their respective fields. Tianyu Wu spent a lot of her time fixing and touching up each shot. In projects like this, it's the details that contribute most to the quality, and those details were the ones she contributed to. Sonder is an emotional story, so that emotive element was very important. Tianyu Wu worked hard to bring additional life and expression to the characters. Additionally, she jumped in wherever needed to fill any gaps in the project. Not only that, but the two shots she created from scratch were also featured in the trailer. With a team of that many people, she was a standout and a major contributor to the film's success.
"I enjoyed the unique challenge Sonder presented. The remote and independent style really pushed me into a problem-solving mindset that became very valuable for my future work. I grew a lot during the process and found my footing as a professional animator. I learned a lot from Neth and his valuable feedback. Also, since the animation focused more on acting and expression, I felt like I was getting closer to my goal as a creative artist," she says.
Sonder premiered at the Laemmle Monica Film Centre, a movie theater chain established in 1938 showcasing the latest independent, foreign, and art films. It was distributed to some small indie theatres for ticketed showings, as well as online streaming platforms. It's the greatest success came from its festival run, where it was an Official Selection at over 20 prestigious festivals. On top of this, it took home several awards, including Best Picture at the Los Angeles Independent Film Festival, the Audience Choice Award at the Sioux City International Film Festival, Best Animation at the California Independent Film Festival and Best Animated Short at the California International Shorts Festival. Wu is so proud to have been a part of its success. 
"If you watch it, you can see how much hard work and dedication went into the project. Being so fresh in the animation world, Sonder gave me a huge boost of confidence. Many of the animators worked at some of the largest studios like Pixar, so it was amazing to know I could produce work of equal caliber. It felt like a major launch to go from graduated student to such a high-level animator at the time," she says.
Watch Sonder here.