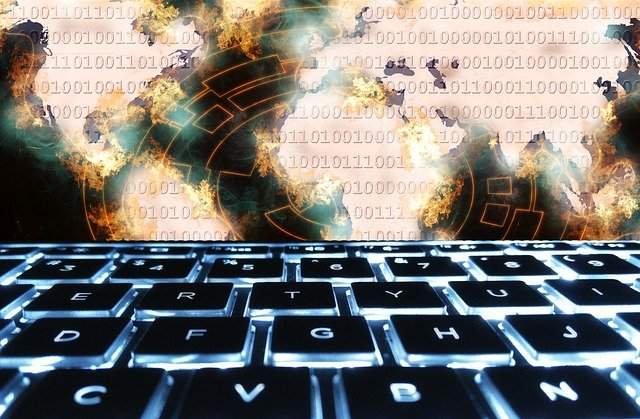 As long as devices are connected to the internet, threats will always be in existence resulting in the crucial need for antivirus software. Cybercriminals will always be looking for opportunities to exploit vulnerabilities, spread damages, and commit fraud.
Once hackers find ways to infiltrate the system, they will exploit the vulnerabilities that can give access to much bigger attacks. In case your operating system exploits one vulnerability, it will help hackers in intrusion into other computers.
As you can see that without a protective layer in front of your system it can lead to disasters and that is where antivirus software importance grows. It is a great tool to prevent maximum attacks, infiltrations into a system.
Let's know more about an antivirus software, its benefits and how to choose the best antivirus software.
Antivirus Software
Antivirus software are applications, programs that detect and eradicate the viruses or threats found on your computer or its network. Some of the antiviruses today are capable of detecting hidden threats including ransomware, spyware, rootkits, etc.
The protective software is not only capable of identifying and removing viruses but is also acting as a shield to prevent threats from infecting your computer.
The benefits you get by installing an antivirus software
1. Protection against viruses and their infection
Antivirus functions to detect threats in your computer and remove them after finding them. This operation is done before an antivirus infects and disrupts your system.
Every antivirus counters the viruses before they do any harm to your devices and it fights every single day with threats even while you're still unaware of that.
2. Blocks spam pop-ups
Ad pop-ups on websites are one of the most used mediums by hackers to insert viruses into your computer and then disrupt your important files.
Antivirus software works to prevent those ads containing malicious viruses and even spam websites from getting any access to your system or its network.
3. Shields you against cybercriminals
Cybercriminals use viruses and malware to get access to your computer, they try to install those malicious files by any means without your knowledge. But most antiviruses detect suspicious behavior and blocks them.
Antivirus can work a defence mechanism against the attacks and virtual thefts of cybercriminals and hackers.
4. Secures your critical data & files
Antivirus software always monitors all the data and files in your system, they even run frequent scans to detect any suspicious or malicious activity.
Because a virus hidden in your files can cause damages, antiviruses makes sure that the data and files are secured and safe.
5. Boost your system's performance
In case your computer has experienced a virus attack or the system is clogged up with unnecessary files, it can lead to slowing down of performance and even system crash.
Even though antiviruses antivirus prevented the virus attack, the system can still run slow due to useless files and software eating up the computer's resources.
Some of the antivirus today, such as, Kaspersky Total Security software can remove those files which you never use and are useless in order to free up space and improve the speed of your computer.
How to choose the best antivirus software
Today, if you go and search for an antivirus online, you will see thousands of options that can provide you protection against viruses. The antivirus industry is very competitive with so many products and it becomes difficult to choose the best one.
When you're choosing the best antivirus software for yourself, make sure you know what are your security needs and then check whether or not the particular antivirus provides it.
Don't forget to consider the antivirus's protection capabilities, features it offers, the effectiveness of security, compatibility, and also the number of devices it can secure.
Though free antiviruses are good options when you're tight on budget when it comes to securing the data where your life depends on, spending a few bucks is worth it.
Lot of premium antivirus comes at discounted prices and offers, they even offer you tons of additional security features that can help to provide all round protection against numerous threats.
Follow these preventive measures along with an antivirus installed
Having antivirus software by your side is a good way to keep your computer safe from viruses and malware, but it still won't provide 100% protection if you're not preventive enough.
Make sure you follow the below preventive measures to ensure better protection and prevention against threats.
1. Keep your system & software up-to-date
Hackers can easily find out ways to exploit the vulnerabilities of an operating system if it's outdated, even outdated software installed in your computer can be exploited.
However, if you install security patches and updates for your system and the installed software, you can help keep your device secured.
2. Practice safe internet habits
The web is the medium for hackers to install a virus in your system, delete sensitive files, and even steal them. If you're fooling around and being careless on the web, there are high chances that your system is already infected.
If you want to be safe on the internet, make sure you don't visit untrusted websites, don't open links and attachments of unknown users, and never share personal credentials with anyone. Also, create strong and unique passwords.
Along with an antivirus and following the preventive measures, you have better chances of keep yourself away from dangers.
Also Read: Ways to improve your wi-fi connectivity During Pandemic